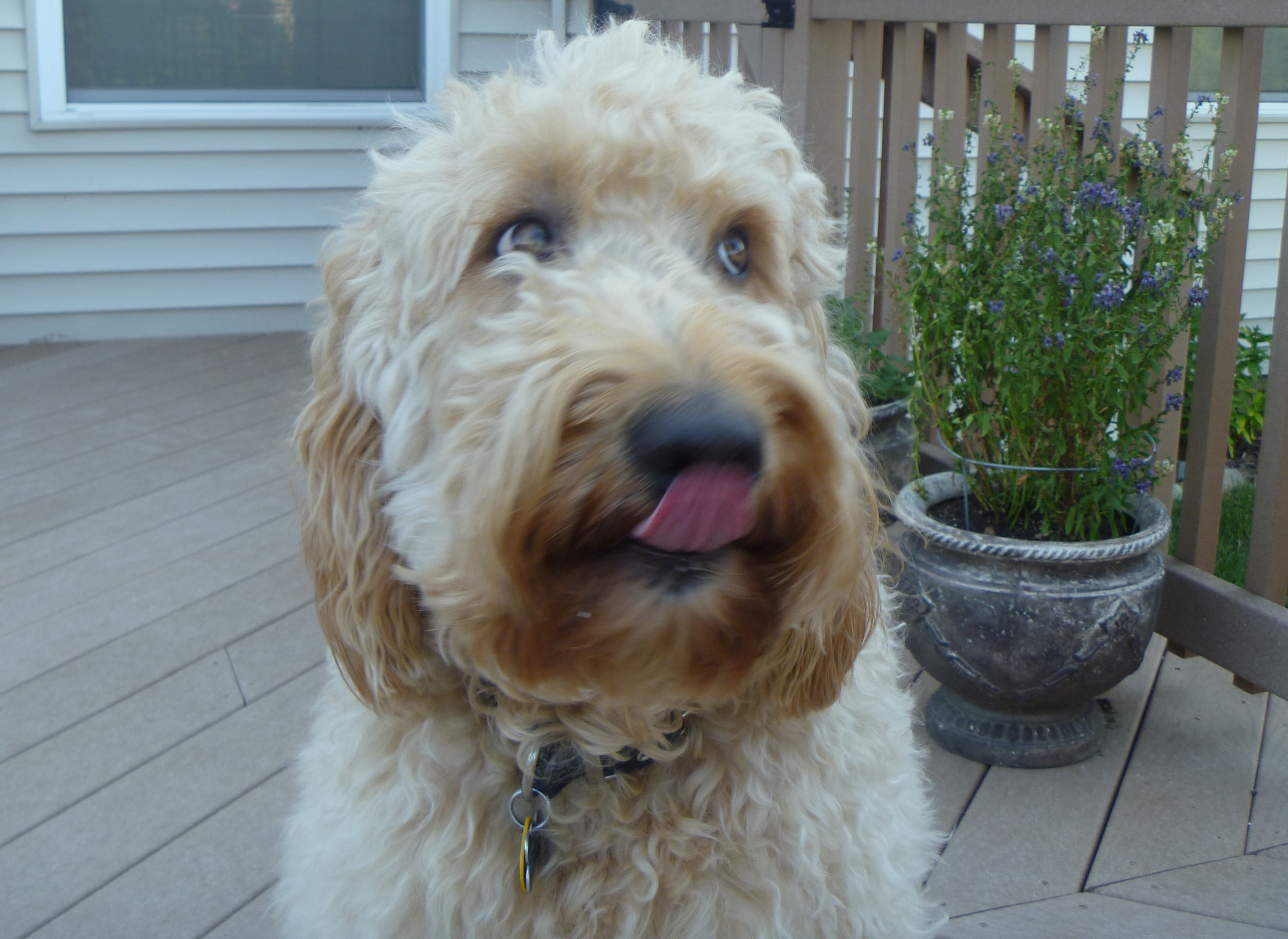 The cost of dog treats can add up and many contain questionable ingredients that may not be the healthiest choices for our dogs.  By making your own dog treats you know exactly what the ingredients are and it's a lot cheaper so you can save on cost.
Most dogs love peanut butter.  This is a quick and easy recipe that your dog is sure to enjoy!
Peanut Butter Oatmeal Treats
Ingredients:

1 cup peanut butter (creamy)
Directions:
Preheat oven to 375 degrees.
Combine flour, baking powder & oatmeal in a large bowl.
Add peanut butter & milk.  Knead dough.
Roll out to 1/4 " thick onto floured surface
Use cookie cutters to cut whatever shapes you want
Bake 20 minutes (or until golden brown) on a lightly greased baking sheet